For a more just digitisation
Feminist Digital Policy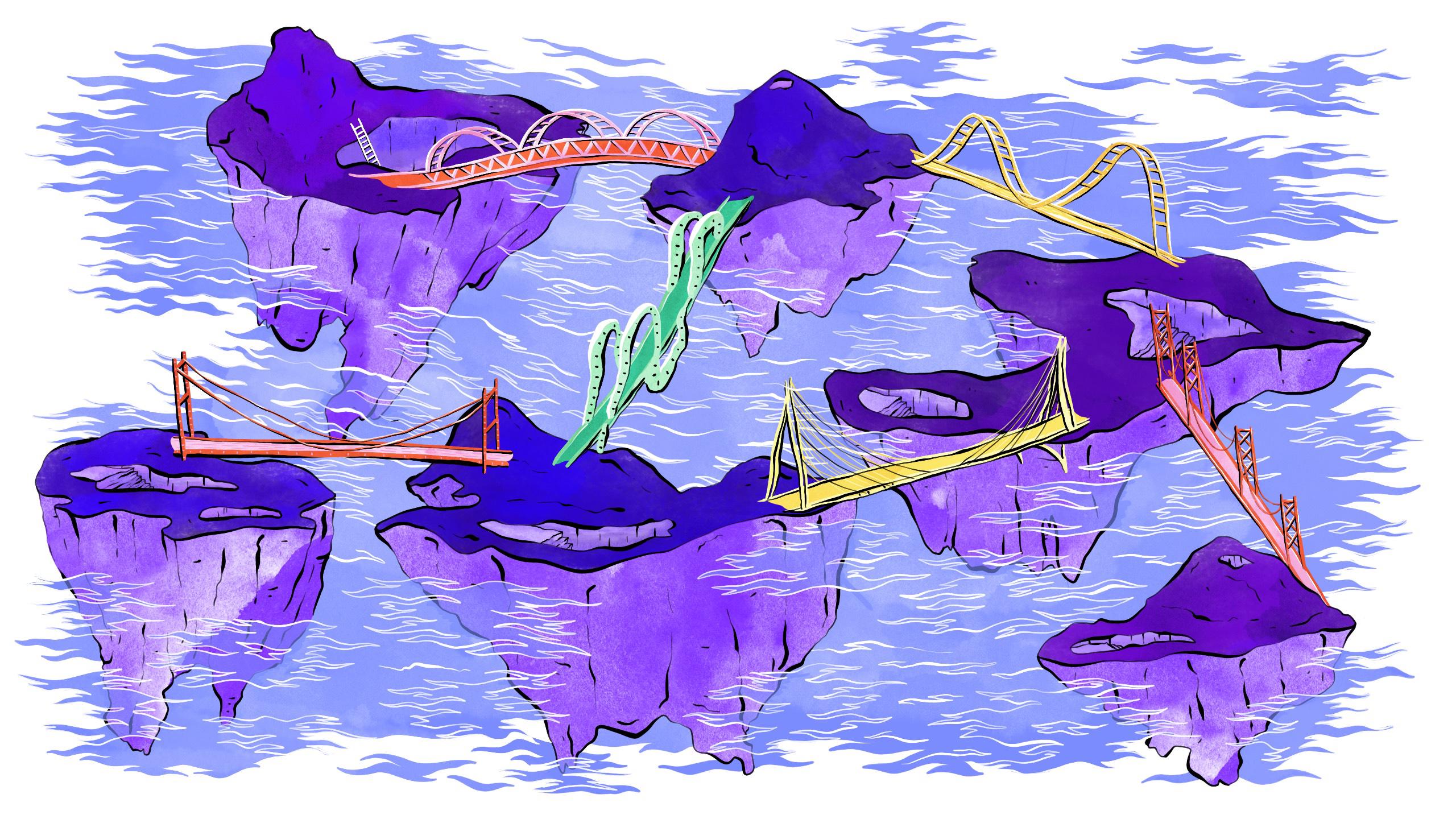 Mission Statement
Feminist tech or digital policy analyses existing social power relationships and works to promote equity.
Definition
Digital policy is social policy that addresses social issues such as accessibility, active participation, sustainability and equity. This requires an intersectional feminist approach to focus on those societal groups that are most affected by the negative consequences of digitisation. Feminist digital policy stands for a paradigm shift: Away from "higher, further, faster" to "more sustainable, equitable, people-centred".
Why do we need a feminist digital policy?
When digitisation is discussed today, it is usually within an economic context: It serves as an instrument to optimise processes and reduce costs. But such narratives ignore sociopolitical dimensions. As long as digitisation theory and practice remain focused on innovation and efficiency, they ignore the needs of numerous people.
The consequence: Certain groups within our society are particularly strongly affected by negative digitisation effects. Because digitisation not only perpetuates existing discrimination patterns and inequity, it also consolidates and reinforces them.
For example, not all people have equal opportunities to access new technologies. The well-off, able bodied, educated, younger people and those who do not (have to) provide care services are clearly privileged in this respect.
Digitisation reproduces and deepens existing social inequalities in regards to access to digital services, presence and visibility on platforms as well as discrimination through algorithmic decision making. The manner and type of digitisation therefore has a significant influence on social participation, access to knowledge and education, and equity.
Digital policy should thus not be solely focused on economic aspects – particularly not in times of climate crisis, threats to democracy and resource shortages. It must aim to protect fundamental rights and deconstruct social inequities.
What does feminist digital policy do?
Our aim is to create futures that are characterised by accessibility, active participation, sustainability and equity. By applying an intersectional feminist approach, we are capable of looking and thinking beyond existing narratives and structures.
Feminist digital policy examines digitisation macro-socially and analyses it with respect to discriminatory patterns and power structures. It looks critically at whether technology is used appropriately and practically.
Feminist digital policy delivers context-based solution approaches. These contexts are subject to change, and so the solution approaches also need to be continuously evaluated.
Feminist digital policy is a policy of nuances. It is uncomfortable because it does not offer easy solutions, and it is honest because it actively points out the gaps.
Feminist digital policy is a (learning) process and not an agenda. There are no simple answers to the complex challenges posed by digitisation – ongoing demands and promises can never really be fulfilled.
Observation levels in feminist digital policy
The process behind feminist digital policy is accompanied by an iterative consequence evaluation of specific (legislative) projects. This process goes far beyond purely technical and legal analysis, and looks at three levels:
Global: Digital policy projects in Germany or the EU always have global impacts or even have a specific claim of being globally effective. Additionally, they are planned and implemented in a post-colonial context, allowing Europe to profit from its dominant position. This is why digital policy actors should always evaluate their actions within a global context, support solidarity and ensure that power imbalances are reduced wherever possible.
Social: The consequences of digitisation must be evaluated for the entire society – within the context of existing inequalities. Based on this, decision-makers should prioritise measures that benefit those who are most negatively affected by the impacts of digitisation. This process, orientated along the guideline "from the margins to the centre", necessitates continuous checks, reflection and modifications.
Systemic: Judiciary and executive power structures must be critically examined and must not be strengthened by digital policy projects. This is why safety mechanisms must be installed to counteract any expansion of power, surveillance measures and the weakening of fundamental rights.
What is our vision?
Feminist digital policy aims to shape desirable futures in which society itself is not digitally transformed, but where digitisation contributes towards social-ecological transformation.
How do we achieve this?
By influencing discursive change: We are working on ensuring that digital policy is viewed as it should be: As a civil and equitable challenge.
Opening up political processes: We are working towards a clear acknowledgement by political decision-makers that they will actively include civil society organisations in their expert committees and open up consultation processes for civil society actors.
Ensuring that necessary expertise is a prerequisite: We aim to promote continuous exchange of knowledge between authorities and civil society actors. This requires a change in attitude and behaviour on the part of the authorities. Because, all too often, relevant debates only include civil society actors at a late stage, too late or even not at all.
Subscribe to our newsletter and don't miss any updates and events!